Why should Paulownia be pruned reasonably?
Paulownia pruning is a powerful measure to adjust the crown volume of a single tree and adjust the growth of the main stem. Its purpose is to obtain a complete, straight and unknotted trunk, increase the growth of dry wood, and increase the yield of tung wood. The different Paulownia varieties, site conditions, pruning techniques and forest age can directly affect the yield and quality of Paulownia to a large extent.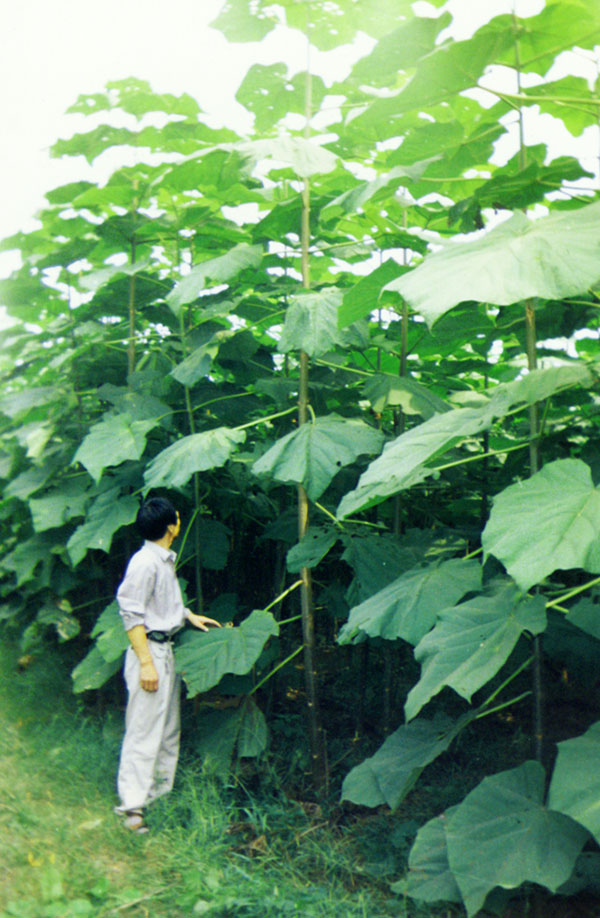 Pruning can significantly increase the height of the main stem of Paulownia, making the paulownia dry wood straight, round, small in sharpness, with a high volume per plant, and having good economic properties. However, different Paulownia species have different branching habits, and the pruning methods that increase the height of the trunk are also different.
One of the main purposes of planting Paulownia is to obtain Paulownia wood. In order to obtain a straight, complete, and unknotted tung wood, the side branches on the main stem of the Paulownia must be scientifically trimmed to achieve the goal of obtaining an ideal tung wood. Practice has proved that pruning and non-pruning, scientific pruning and extensive pruning have a significant impact on the growth of Paulownia.