What are the possible consequences of improper selection of Paulownia varieties?
At present, many areas do not master paulownia afforestation technology, or are eager to buy Paulownia seedlings at will for afforestation. Due to improper selection of paulownia varieties, the overall phenomenon of slow growth, serious diseases and insect pests, low paulownia trunks, and many side branches will occur after afforestation. This will cause the tree trunk to bend, sharpness, and excessive stuttering. It is not only during the harvesting of the tree. The utilization rate is low, the grade of wood is reduced (the output of paulownia is less, the unit price is low), and the process of forest management has to be forced to continuously invest a large amount of manpower and material resources for production management, which significantly increases the overall production cost and ultimately results in a profitable output The rate is low, this kind of afforestation investment is invalid investment, it is a kind of failed investment.
Paulownia is a fast-growing timber species. The purpose of artificial cultivation, especially intensive artificial cultivation, is to obtain a large amount of wood with good quality in a relatively short period of time.
There are many types and varieties of paulownia, and they all have their own different growth characteristics. Some types of paulownia have large differences in growth characteristics. There are also many types of Paulownia that are not suitable for artificial intensive cultivation in production, such as: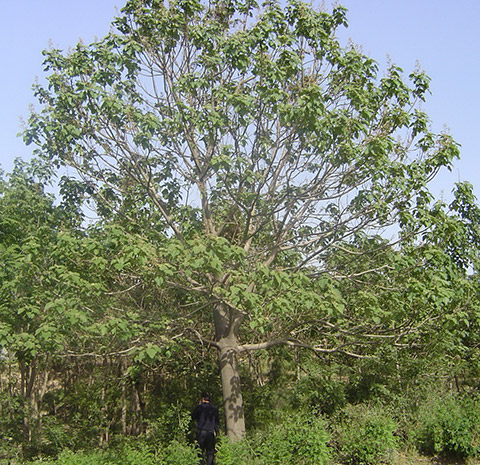 Paulownia tomentosa var. tsinlingensis and Paulownia kawakamii This type of paulownia has no natural stem connection performance, and there is no obvious central trunk in the canopy. As the height of the tree grows, it forms a low-stem large crown (pictured above).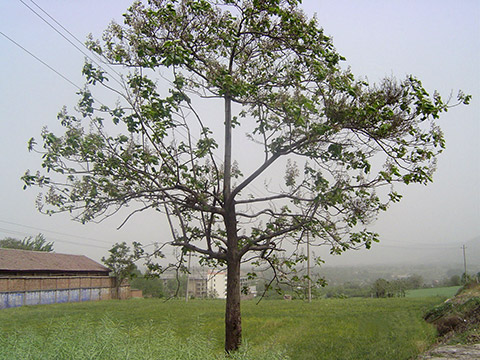 The intermittent grafting type of Paulownia species represented by Paulownia elongata and Paulownia taiwaniana. This type of paulownia germinates once every 3 to 5 years, so that the entire canopy forms a "two-story" shape. It is called "tree on tree" (pictured above).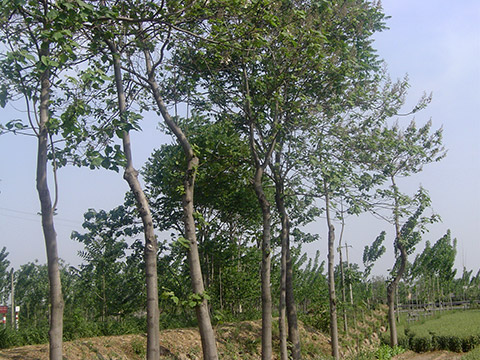 Another example: the grafted branches do not stand upright but naturally grow toward the surroundings, thus forming the main trunk bends (as shown in the picture above);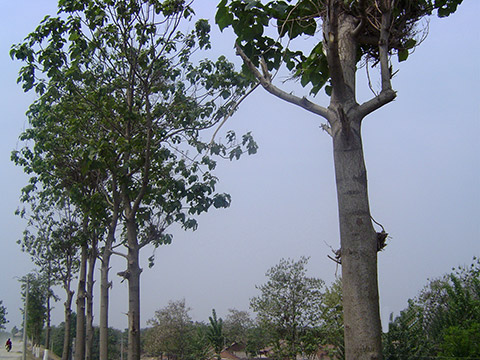 Because the tree has many side branches, many scars are left after manual pruning (as shown in the picture above) and so on. The common characteristics of these paulownia species are low yield utilization rate, poor wood quality, and little change in growth by artificial tending intervention.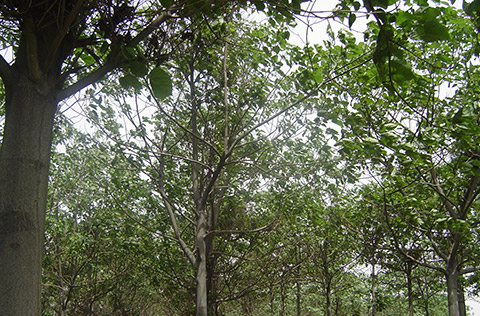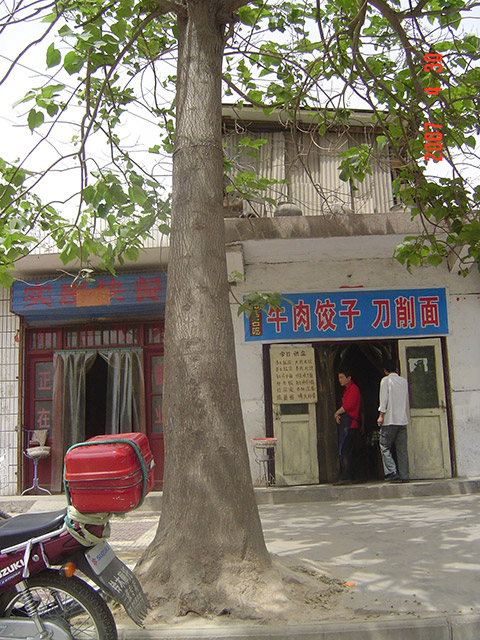 Therefore, in the current paulownia production, in addition to site conditions and technical factors, the selection of excellent paulownia varieties has become the key to fast-growing and high-yield Paulownia, and is the prerequisite for the advantageous production of paulownia fast-growing and high-yielding forests. How to choose good varieties has become the primary problem before afforestation.