Why there should be scientific afforestation program before building Paulownia afforestation?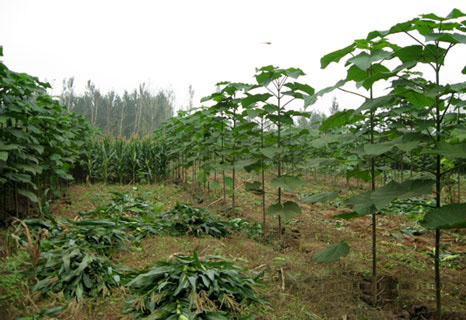 Paying particular attention to afforestation technology is a fundamental measure for improving afforestation quality, increasing timber yield and reducing production cost. Only by mastering the afforestation technology could we create ambient conditions favorable for survival and growth of trees with manual control, by which realise the purpose of fast-growing, high-yield and high-quality of Paulownia.
Growth of Paulownia will be affected by cultivation techniques and restricted by climate, soil, site conditions and etc. Therefore, a scientific and rational afforestation solution of Paulownia shall be designed according to the local situation before the afforestation. This afforestation solution will directly determine the success and failure of Paulownia artificial Paulownia forest.