Fine Paulownia Variety
---
Selective breeding for Paulownia in 1970s and 1980s mainly focused on growth rate and adaptability. Along with comprehensive utilization of Chinese Paulownia timber and unceasing improvement and development of processing technology, it is obvious that old generation of cloned line could not meet requirements of the times. Today's selective breeding not only focused on growth rate and adaptability, but also the improvement of timber's excellent traits and overcoming for problems appeared in processing and utilization such as timber's low utilization ratio.
---
No.3 Shan Tong And No.4 Shan Tong
We are a professional organization in China engaged in research of Paulownia.
Our hybrids are non-invasive and cannot reproduce by seed flight.
Reproduction is only possible a-sexually.This has been proven.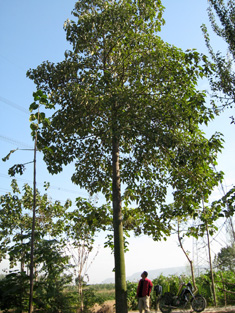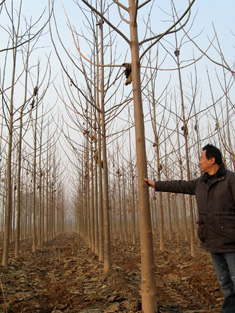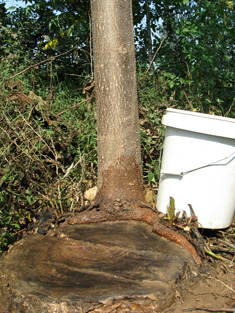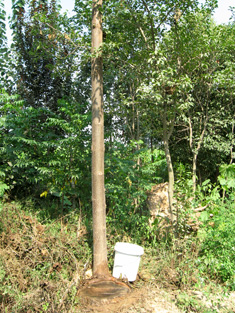 No.3 Shan Tong and No.4 Shan Tong are the new generation of artificial-crossing type Paulownia which cultivated through 11 years of research. They are bred by artificial crossing of P.tomentosa(Thunb.) Steud and P.fortunei(Seem)Hemsl on the basis of selective the best seed sources. This achievement was appraised by Shaanxi Forestry Department of China, won the Science Progress Award of Shaanxi, brought into National Scientific & Technological Achievements and passed through the examination organized by the Highest Forest Fine Variety Committee of China which reaches to the leading level of similar research in the world.
The successful research of Paulownia breeding especially on selective breeding of fine variety of Paulownia by artificially crossing P. tomentosa(Thunb.) Steud and P. fortunei(Seem) Hemsl which had a great significance around the world.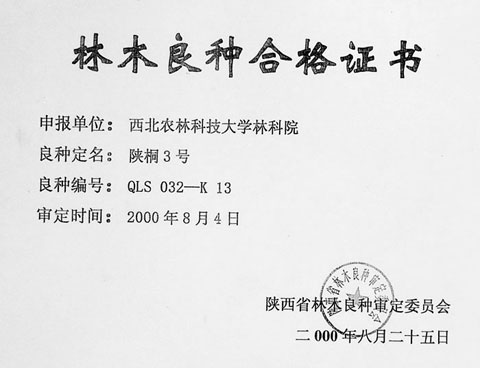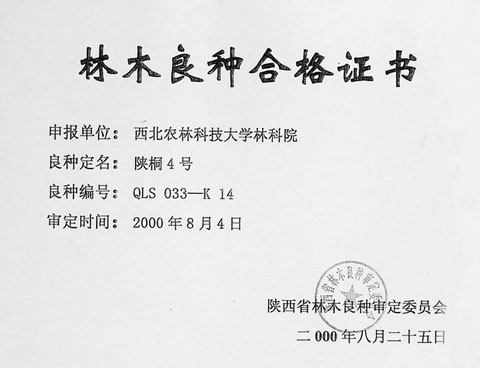 No.3 Shan Tong and No.4 Shan Tong belong to the same variety with similar growth pattern and scarce growth difference. During the practical afforestation, they are mixed together, so they are called by a joint name of Shan Tong.
Relevant research includes: selection of natural seed sources, seed collection, artificial crossing, breeding, initial selection, re-selection and optimization selection.
Relevant determinations include: growth determination in the seedling period, growth determination for the sapling, determination on photosynthesis transpiration, determination on disease resistance, research on insect pests resistance, determination on drought resistance, determination on cold resistance, determination on wood properties, determination on morphology of wood fiber and comparative determination among different species of Paulownia, as well as area cultivation experiment and demonstration & promotion in different areas, climate and soil conditions.