Is Paulownia fast growing?
Fast-growing is a distinctive feature of paulownia. Good varieties are selected and managed well, and they can be grown in five or six years. There are obvious differences in the growth rate of paulownia under the same site conditions. The tallest paulownia tree we have seen in Sichuan, China, was born in 1975, the tree is 44 meters tall, has a total volume of 22.48 cubic meters, and an average annual volume growth of 0.3 cubic meters. Therefore, the growth of paulownia is difficult to compare with other tree species.
Advantage characteristics of Shan Tong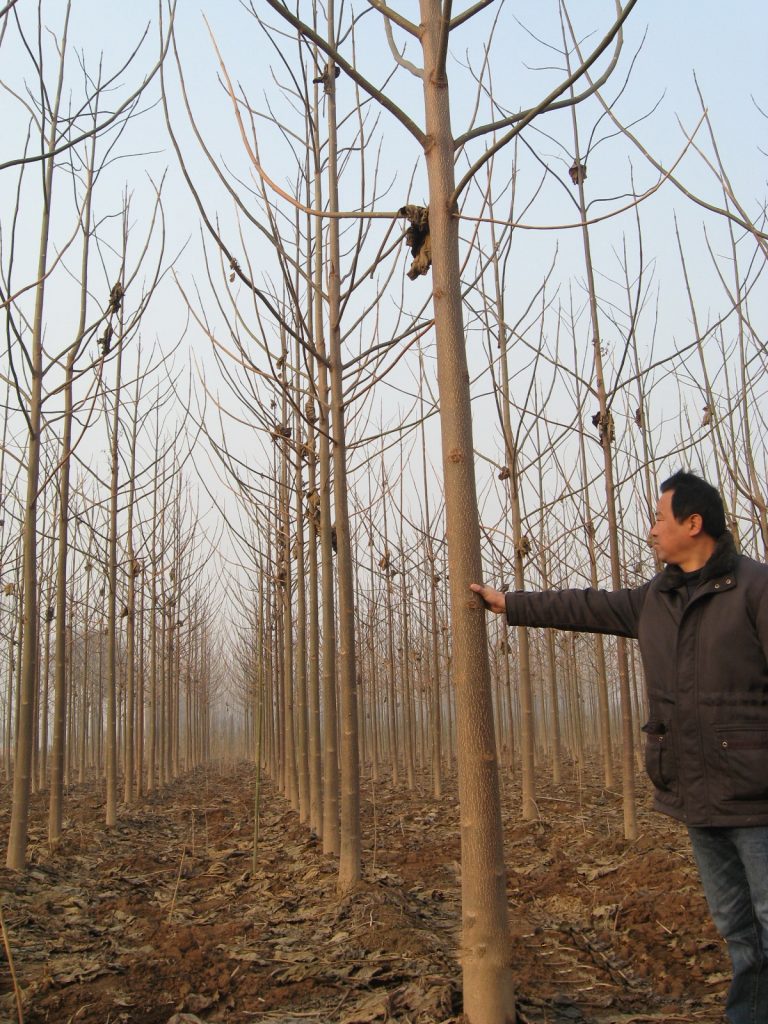 Shan Tong is the newest and best fine paulownia variety in China, which takes on the following advantages compared with other paulownia species: fast growing rate, strong resistance to disease and insect pest, strong resistance to drought and cold, large timber output, good material quality, large areas of land saving, wide range of adaptability, strong renewal ability and etc.
According to the comparison test, in the forests having grown under the same site conditions and management measures for seven years, average individual volume of Shan Tong is larger than No. 1 Yuza (famous artificial-crossing species of the old generation) for 63.78%. In semi-arid areas of western China, diameter of the Shan Tong having grown for seven years could reach to 35 centimeter. Its growth rate especially in the early period is at the domestic leading level. Rapid growth rate will shorten the cutting period and also increase timber yield.
Our hybrids are non-invasive and cannot reproduce by seed flight. Reproduction is only possible a-sexually. This has been proven.