What is a Paulownia tree?
Paulownia is a deciduous tree belonging to Scrophulariaceae. It is native to China. Paulownia has the characteristics of fast growth, good material, great use and high value. It also has the characteristics of wide distribution, strong adaptability, easy reproduction, deep root system, sparse crown, late leaf development, early defoliation, suitable for intercropping with crops. Therefore, Paulownia is one of the most popular timber species.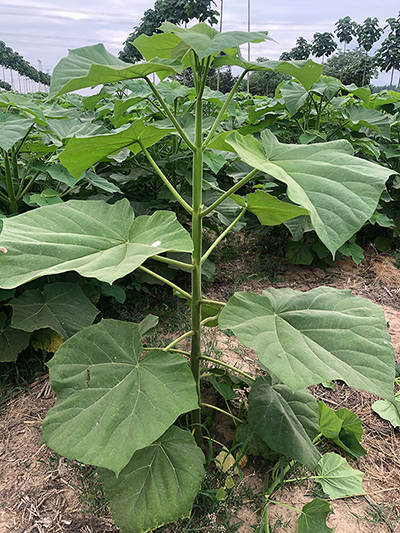 It was introduced to North America in 1844 from Europe and Asia where it was originally sought after as an exotic ornamental tree. Its fruits (botanically capsules) were also used as packaging material for goods shipped from East Asia to North America, leading to Paulownia groves where they were dumped near major ports. The tree has not persisted prominently in US gardens, in part due to its overwintering brown fruits that some consider ugly. In some areas it has escaped cultivation and is found in disturbed plots. Some US authorities consider the genus an invasive species, but in Europe, where it is also grown in gardens, it is not regarded as invasive.
Trees can grow to maturity in under 10 years and produce strong, lightweight timber, good as firewood, with an even higher strength to weight ratio than balsa wood.
Fast growth is a remarkable feature of Paulownia
Excellent Paulownia varieties grow very fast under suitable conditions. As long as they are selected, planted scientifically in suitable fields and strengthened management, the mature period can be significantly shortened. Generally, they will be harvested in 6-10 years. In recent years, the price of Paulownia has been rising steadily. Compared with poplar, Paulownia not only grows fast (more than twice as fast), but also has high value. Therefore, planting fine varieties of Paulownia not only can increase forest coverage, but also is an important way and effective measure to develop diversified management, prosper economy and increase income.