Growth characteristics of Paulownia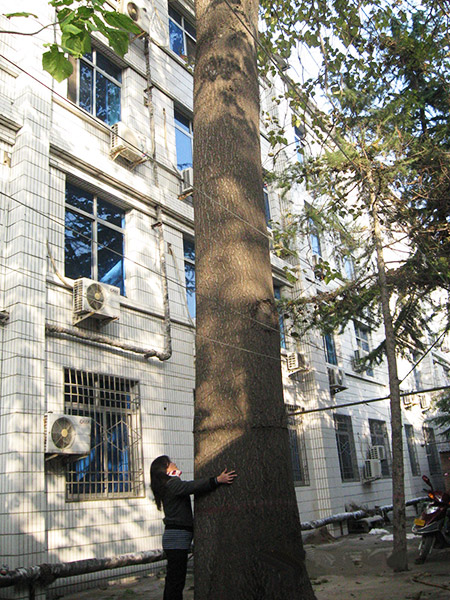 Growth rate
Fast growing is a remarkable characteristic of Paulownia, selection of improved varieties, good management, five or six years can become timber. Paulownia species are different, and their growth rates are significantly different under the same site conditions. The highest paulownia tree we have seen in Sichuan is 75 years old, with a height of 44 meters, a total volume of 22.48 cubic meters, and an average annual volume growth of 0.3 cubic meters. Therefore, the growth of Paulownia is difficult to compare with other tree species.

Root growth
Paulownia is a deep rooted tree species with developed lateral roots. The root distribution of Paulownia is closely related to soil texture, fertility and water content. The root distribution of 3-year-old Paulownia is shallow. Paulownia has well-developed root system, thick rhizome, thin root tip, large taper, and most of its tips are clumped or bifurcated. In the middle or base of the larger diameter, the roots were pinnate, clumped and sometimes concurrent. Another characteristic of Paulownia root system is that the absorbing roots are very strong, generally 1-5 mm thick, and some can be extended to 60 cm. The development and distribution of roots are greatly affected by groundwater level, soil physical properties and nutrients.

Crown growth
The growth of Paulownia crown is continued by the accumulation of branches formed every year. The crown structure of Paulownia and its effect on trunk growth were studied. The results showed that there was a close correlation between crown width and DBH growth of Paulownia. The crown growth status and lateral branch angle of different Paulownia species were significantly different, and had a greater impact on trunk growth. Paulownia in Guanzhong area of Shaanxi Province generally grows about 1 meter in the crown of the year after planting, and branches can be sprouted more than 1.5 meters in the place with good site conditions, and only 0.5-0.6 meters in the place with poor site conditions. From the second year to the third year, the crown expanded rapidly, and the annual growth was about 1.5-2.0 meters. In 3-4 years, long branches were sprouted in the middle and lower part of the main branch, which extended the trunk and formed two layers of crown. After 5-6 years, the crown growth slowed down year by year.

Trunk growth
A lot of analysis on the growth process of Paulownia tree trunk shows that the growth speed of DBH and volume, the time of peak growth and the duration of peak growth depend on the species and site conditions of Paulownia tree. The stem type development of Paulownia can be divided into three types: continuous stem type, intermittent stem type and non stem type. The annual and monthly growth patterns of DBH of Paulownia Trees in natural distribution area are generally unimodal curves.