Traditional chest of drawers made of paulownia in Japan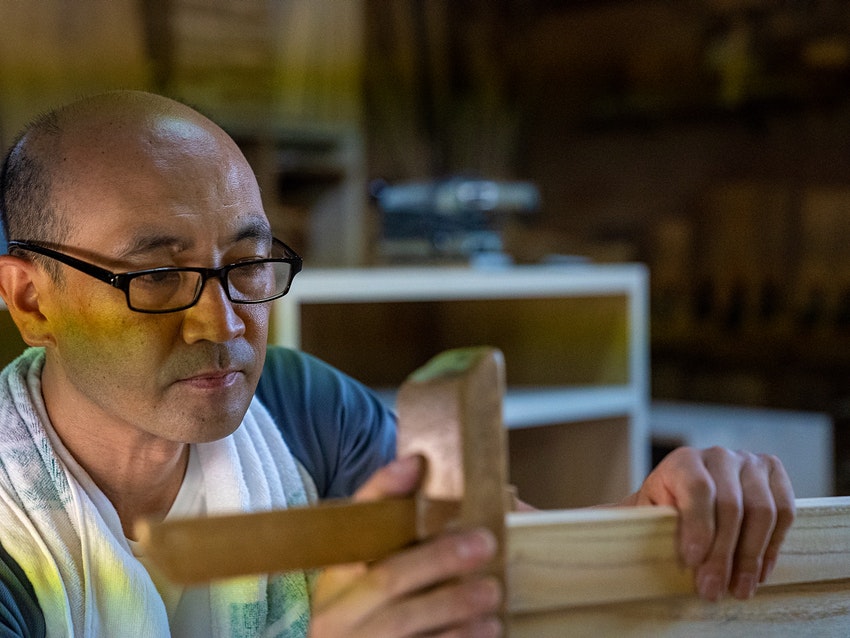 Hearing: Osaka Senshu Kiri-Tansu
Kiri-Tansu is the Japanese term for a traditional chest of drawers made of paulownia wood. Osaka was pivotal to the development of this furniture item, which became popular during the Edo period when the wealthy started requiring more storage for their extra kimonos and other goods, and later became a valuable gift upon marriage from a bride's parents to her new in-laws.
Genuine, handcrafted paulownia chests using high-quality materials and time-honored techniques are valued for their longevity, and high moisture and fire resistance. Osaka's Senshu Kiri-Tansu are distinguished by the thick timber used (which is dried naturally over a period of 1-3 years), the extensive joinery, and carefully applied finish.
Aged chests that are scratched or dirty ­– even those as many as 100 to 150 years old – can be repaired as if they were new and used for many more generations. It's the perfect model of a sustainable development goal, a concept Kiri-Tansu has exemplified for centuries.
Those wanting to see and touch the incredible quality of an Osaka Senshu Kiri-Tansu can visit the Hatsune no Kiri-Tansu Showroom, where there are 80 permanently on display. Reservations can be made to visit the workshop where it is the mesmerizing sound of the artisans hard at work putting tool to timber that drives home the extraordinary craftsmanship.
Sources: Lonely planet