Important factors affecting the output of Paulownia wood
Paulownia is well-known for its fast growth, good texture, and wide use. Paulownia wood is a shortage of materials in the international timber market. At present, afforestation eagerness and eagerness are common in many areas. There is a lack of sufficient understanding of the scientific management of paulownia, and the afforestation is very random. It often covets temporary cheap costs and adopts unreasonable paulownia varieties, seedlings and methods. Afforestation (for example: adopting some "technologies" lacking science, and arbitrarily adopting some fragmented "technologies" on the Internet, etc.). In the afforestation year, there were undesirable phenomena such as stunted tree growth and frequent occurrence of diseases and insect pests, which will bring about future forestry work. A series of production management problems will not only significantly increase the overall cost of paulownia afforestation, but also reduce the output and quality of paulownia wood, and ultimately lead to a serious decline in the yield rate of trees, making it difficult to achieve the expected afforestation purpose.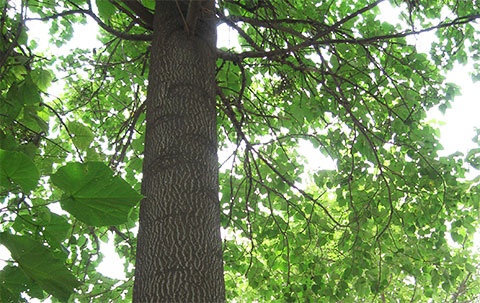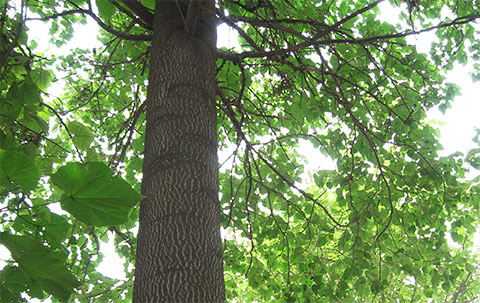 In addition to various production measures that can widely affect the output of paulownia plantations, paulownia varieties are also important factors that directly affect the output of paulownia plantations. It not only determines the overall quality, input cost, and harvest time of the paulownia plantation, but also significantly affects the future timber output and quality, and has a great impact on the output rate of the paulownia plantation.
For example, according to the characteristics of paulownia crown development, different paulownia species have different crown shape development characteristics. Paulownia crowns include two types: narrow crown, medium crown and wide crown. The crown width of narrow crown is generally smaller than that of wide crown. More than 40%,
Therefore, to build a fast-growing and high-yield paulownia forest with a higher degree of intensiveness, choosing a narrow crown type can save about half of the land. If a wide crown type paulownia variety is selected, the trunk development characteristics of the two types of paulownia are quite different, which is not only a waste Land resources have been reduced, and timber production has been significantly reduced.
Another example: the use of paulownia tree planting without or intermittent connection, after afforestation, the main trunk of paulownia can be low or the main trunk is not straight and there are more knots, because the main commercial value of paulownia is reflected in the main paulownia Therefore, compared with the paulownia seeds with strong grafting ability, the same production input can not only reduce the wood yield per mu by more than 40%, but the material difference of paulownia is also very significant.
Another example: the old generation of artificial hybrid paulownia species with severely reduced resistance is used for afforestation. Due to the loss of more excellent genes, slow growth of trees, frequent occurrence of pests and diseases, and poor tree growth after afforestation, and the new generation of excellent asexual Compared with the line, due to poor growth, people are forced to carry out a large number of tending management of paulownia plantations. Not only does the forestry cost increase significantly, but also in this case, the effect of manual management is often not obvious. After the main felling, not only the wood yield is low, but the wood yield is low. Moreover, the poor grade of paulownia material seriously affects the economic benefits of intensive cultivation of paulownia.