Aussie Surfer Wins Award for Biodegradable Surfboards
Young surfer and engineer Emile Theau won a major startup award for creating 95% biodegradable performance surfboards. They're affordable, too.
This month, the Ocean Impact Organisation and HP Australia bestowed the first-ever Generation Impact Incubator Award to Emile Theau for his innovative, 95% biodegradable surfboard design and low-waste manufacturing methods.
In 2020, Theau, an experienced surfer with an engineering background, partnered up with Alastair Pilley, an environmental scientist, to found Sine Surf. They'd learned about the toxic processes involved in modern surfboard manufacturing and the hazards that most boards pose to the environment, and they wanted to find a solution.
The World's Most Sustainable Surfboard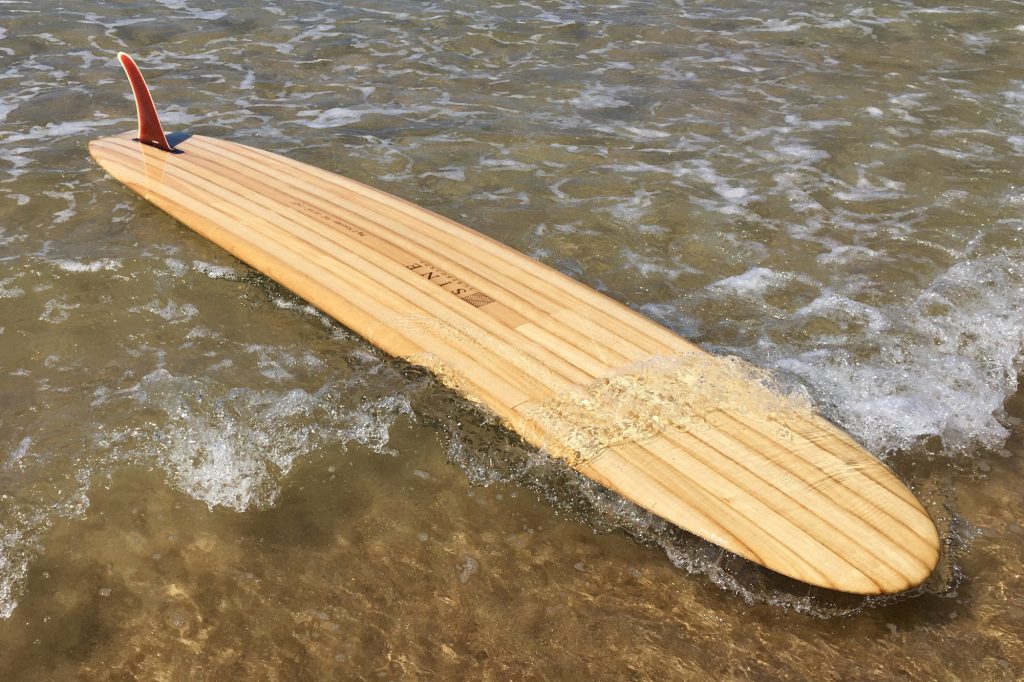 Pilley and Theau began creating more eco-stable prototypes, ultimately landing on a hollow performance surfboard design carved from highly renewable paulownia wood.
Paulownia trees reach full maturity in only 8 years. The tree's rapid growth makes it uniquely sustainable and remarkably efficient at sequestering carbon. Coincidentally, paulownia is also the second-lightest timber globally, making it ideal for watersport applications.
Not only did the pair innovate a materially cleaner board, but they also developed new production methods that reduced labor, emissions, and waste. That meant Sine Surf had comparatively lower overhead costs and could sell its boards at a far more affordable price than competing companies.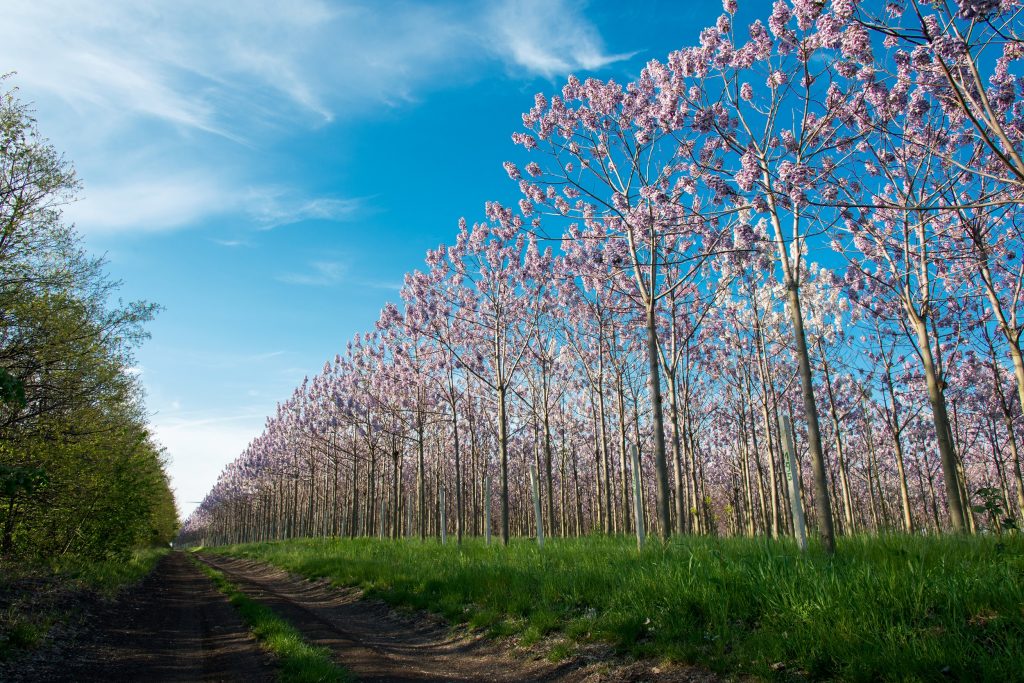 "Most wooden boards today still use foam and fiberglass with no sustainable advantage," Theau told GearJunkie. "It's clear that we need an affordable, sustainable alternate; it's been too long that sustainable alternatives come at a financial disadvantage."
Sine's manufacturing processes result in one-twelfth the amount of plastic waste compared to normative practices.
Generation Impact Award for Biodegradable Surfboard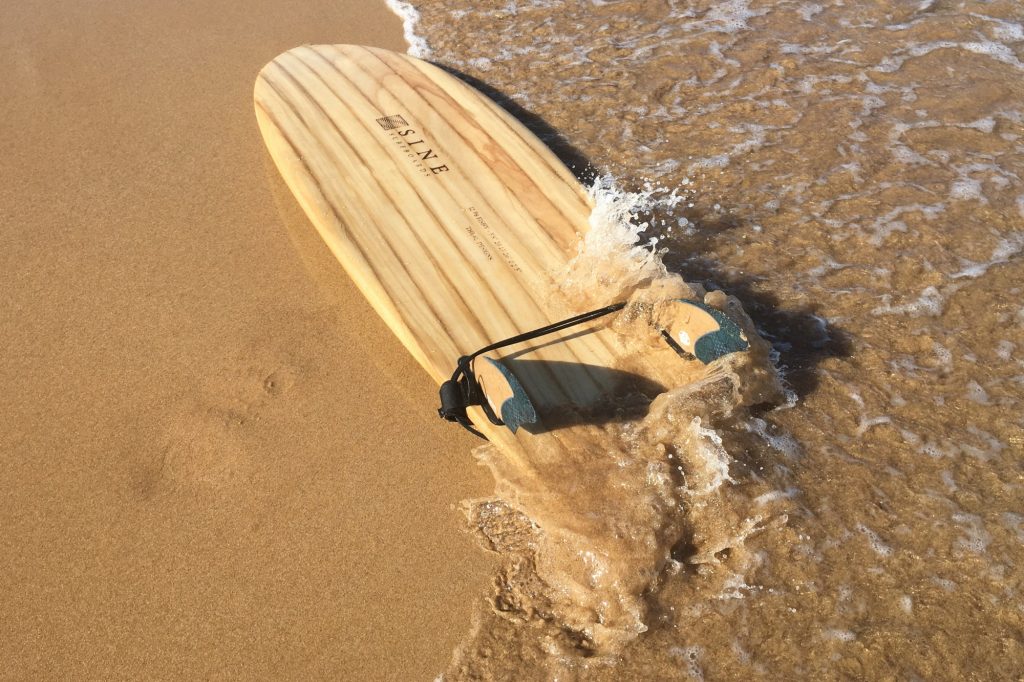 In winning HP's award, Theau has landed Sine Surf a $40,000 grant and cutting-edge business equipment. The award organizers hope to see the winners of their Incubator award grow their presence, thereby spreading more ecologically sound ideas, products, and methods around the globe.
The Ocean Impact Organisation explained why it chose Theau as the recipient in great detail:
"With approximately 20 million surfboards sold per year globally, [the waste resulting from typical foam and fiberglass boards] accounts for 160,000 tonnes of plastic waste, much of which can take over 500 years to biodegrade. [Sine Surf's] methods drastically reduce the manufacturing time of hollow wooden surfboards to 25% of the previous 30 hours it would generally take a skilled craftsman. Furthermore, with new automation and design, surfboards are over 95% biodegradable by volume, produce less than 0.5 kg of industrial waste during manufacturing, and are better than net zero emissions."
"When my initiative Sine Surf was announced as the winner of the OIO HP Impact Incubator, I was beyond myself. To have such amazing recognition and backing for Alastair Pilley and I's work makes me feel grateful and well supported as we continue on our journey to catalyze sustainable change in the surfing industry," said Theau.
And Sine Surf is branching into peripheral surf gear, too. "We've already completed the preliminary prototypes for a moulded cork traction pad that we'll be testing on Sydney's breaks over the next few weeks," Theau adds. We hope to grow Sine Surf to really make a difference."
Peruse, learn, and purchase the world's most sustainable surfboards and surf gear at sinesurf.com. Stay up to date on the company's latest discoveries by following @sinesurf on Instagram.
From gearjunkie.com